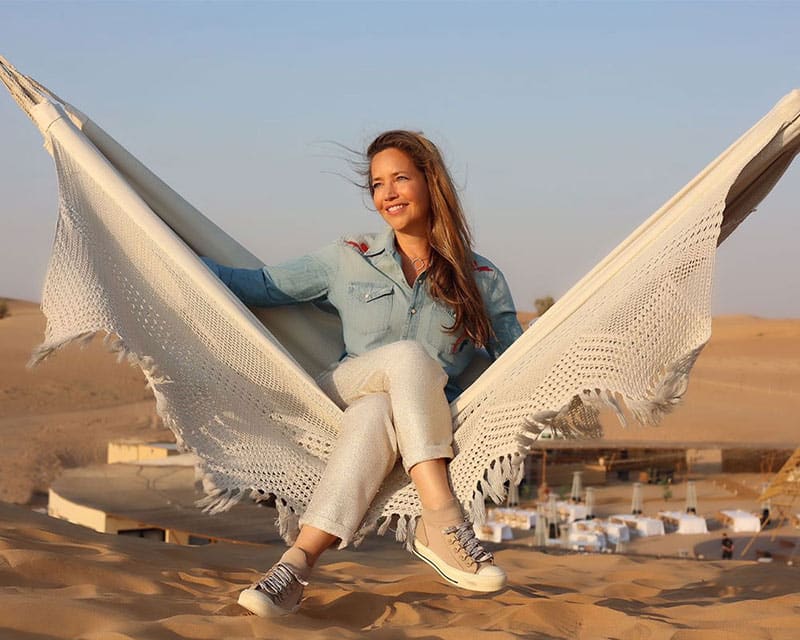 The story of Nara Desert Escape started with a passion that Founder Stephanie Reichenbach held for the desert. A dream to create an authentic, elegant, eco-friendly desert camp experience for all to enjoy. She named her first, private desert camp after her four sons- Neil, Adam, Ryan and Adrian. This was followed by a sharing camp concept, complete with desert restaurant, Sonara, that is also present in RAK. Stephanie's vision didn't stop there­, her desire to create a unique overnight concept materialized in the form of The Nest by Sonara, where guests are invited to immerse themselves in the serene and mindful concept of Desert Nesting.
Spending nearly every vacation on her father's boat as a child, Stephanie has always had an affinity for all that is nautical. Her latest concept Nara on the Sea, combines the expertise of impeccable service, dining and entertainment that she has perfected in the desert, offering the same caliber of the Nara experience- this time on the sea.
Nara on the sea offers guests an unforgettable cruise experience through the waterways of the Omani gulf, aboard the Dhahab, a luxury, traditional 90ft Omani dhow.
Stephanie's new brain child "Nara In The City", brings the Nara expertise to the comfort of your home, workplace -or venue of your choice. A comprehensive catering and events agency that brings the magic of Nara into the city.
And so the story of Nara Desert Escape continues…
Dubai Desert Conservation Reserve
Nara Desert Escape is honored to be located in the stunning DDCR. A remarkable conservation area, the DDCR is home to original landscapes, indigenous flora & fauna and is a sanctuary for oryxes and gazelles. Proud to follow the same ethos of conservation and sustainability at Nara, we encourage our guests to donate to the DDCR to support their mission.
"We are increasingly aware of the urgent need to take good care of our priceless natural heritage, all the more so as Dubai is expanding so fast. The Reserve protects our last unspoiled desert and unique Arabian way of life for future generations to enjoy."
HH Sheikh Ahmed bin Saeed Al Maktoum, Chairman, DDCR
Learn more at www.ddcr.org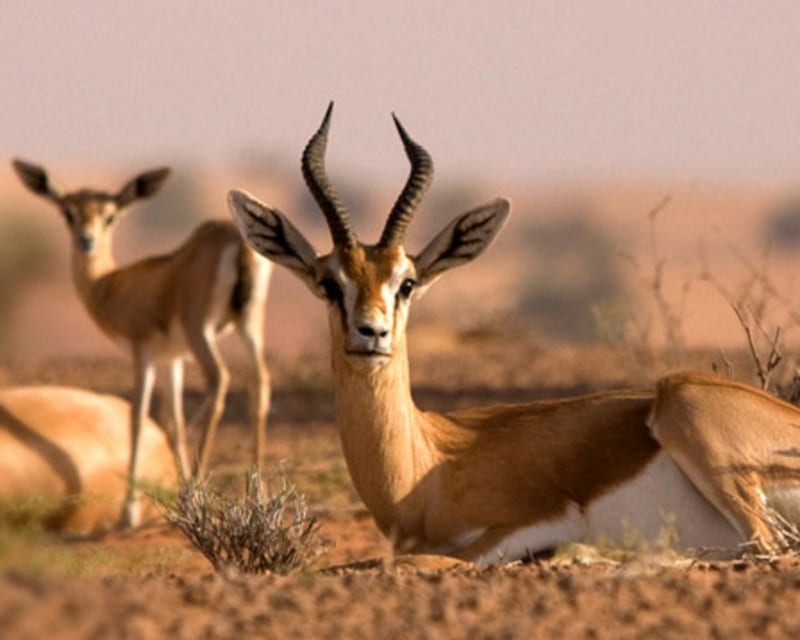 In The Press