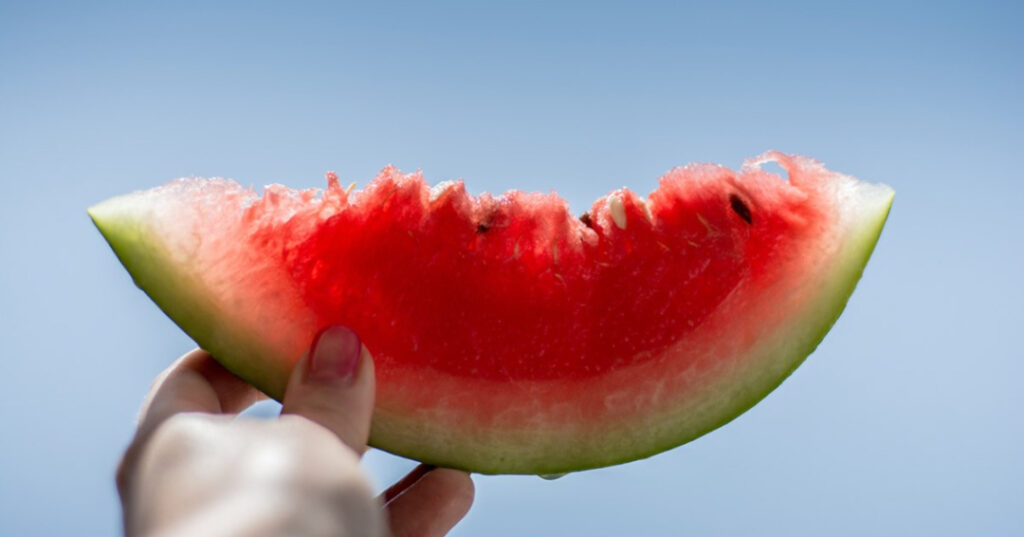 We break down the health benefits for one of our favourite summer starters.
We are so lucky to have such a talented culinary team at Sonara Camp led by Chef Franck who continuously works to create the most innovative dishes fusing Mediterranean and Arabic flavours.
Not only are the dishes super tasty, but they also serve a purpose! Take our famous Watermelon, Fresh Ginger, Mint and Granny Smith Apple starter for example, here we break down why the ingredients of the dish serve to refresh and hydrate!
Watermelon
Water isn't in the fruit's name by chance – watermelon is super hydrating with more than 90% water and packed with nutrients, including carotenoids, vitamin C and cucurbitacin E. This sweet tasting colourful fruit will make sure you stay refreshed in the desert.
Ginger
Ginger is a flowering plant which originates from Southeast Asia. It's among the healthiest and most delicious spices on the planet and really adds an intense zing to any dish! When served fresh, ginger warms the palate and invigorates the mind.
Mint
Mint is one of the oldest culinary herbs known and widely used across the Middle East in cooking and in salads and provides the ultimate fresh taste. For warm climates like ours, mint is very cooling and aids in digestion.
Apples
Not only do apples taste deliciously fresh on their own or when added to dishes but they come loaded with health benefits. Apples can bolster immunity, in part because they contain immune-boosting vitamin C and high levels of antioxidants. Don't forget… an apple a day helps keep the doctor away!
Stay tuned for more about our dishes, fresh ingredients and culinary inspiration here on our blog as well as regular recipes to make some of the seasonal favourites.