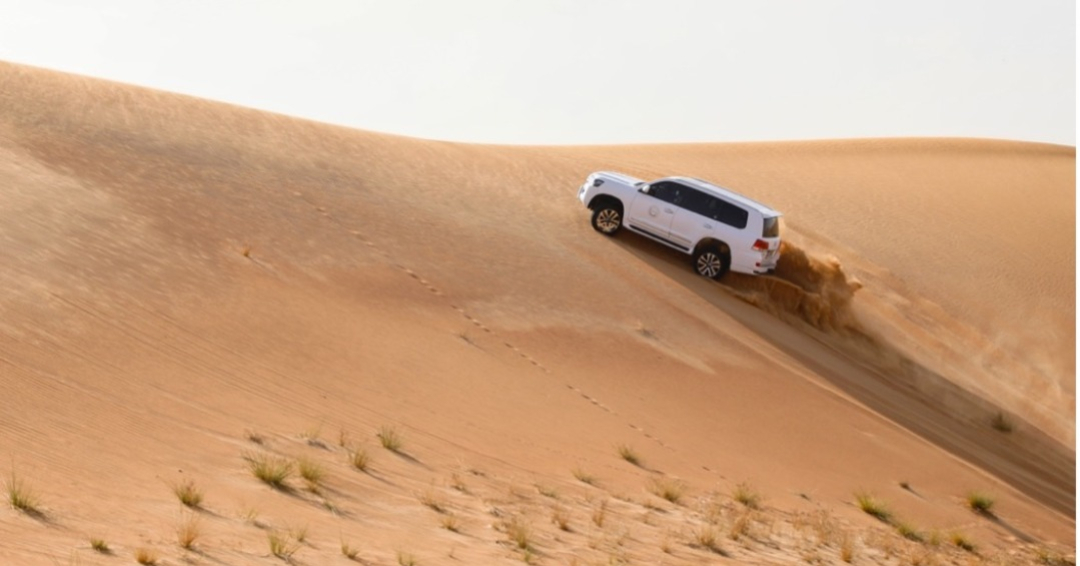 Seeking for thrilling adventures in the desert? With a wide range of desert activities, Nara promises for unlimited fun!
If you are a steady adventurer, camel riding in the sand dunes with a humped-back companion is the perfect way to embrace the beauty and stillness of the desert. For a slightly prompter carriage, our 4×4 Toyota Landcruiser's take you on a bumpy dune safari ride across the dunes with some desert drive drifting upon request. Besides, for those looking to fill their adrenaline cravings, Nara offers double-seater and four-seater buggies: the perfect method to hop aboard and conquer the sand dunes.
Whether it be for an experience with friends or family, Nara offers a range of exciting desert safari activities for the Dubai adventurers.
Book your Experience with Chauffeur here: https://www.nara.ae/sonara/
Book your Sonara experience and add additional Dune Bashing or Buggy Riding activities in the booking form: https://www.nara.ae/sonara/
Testimonials