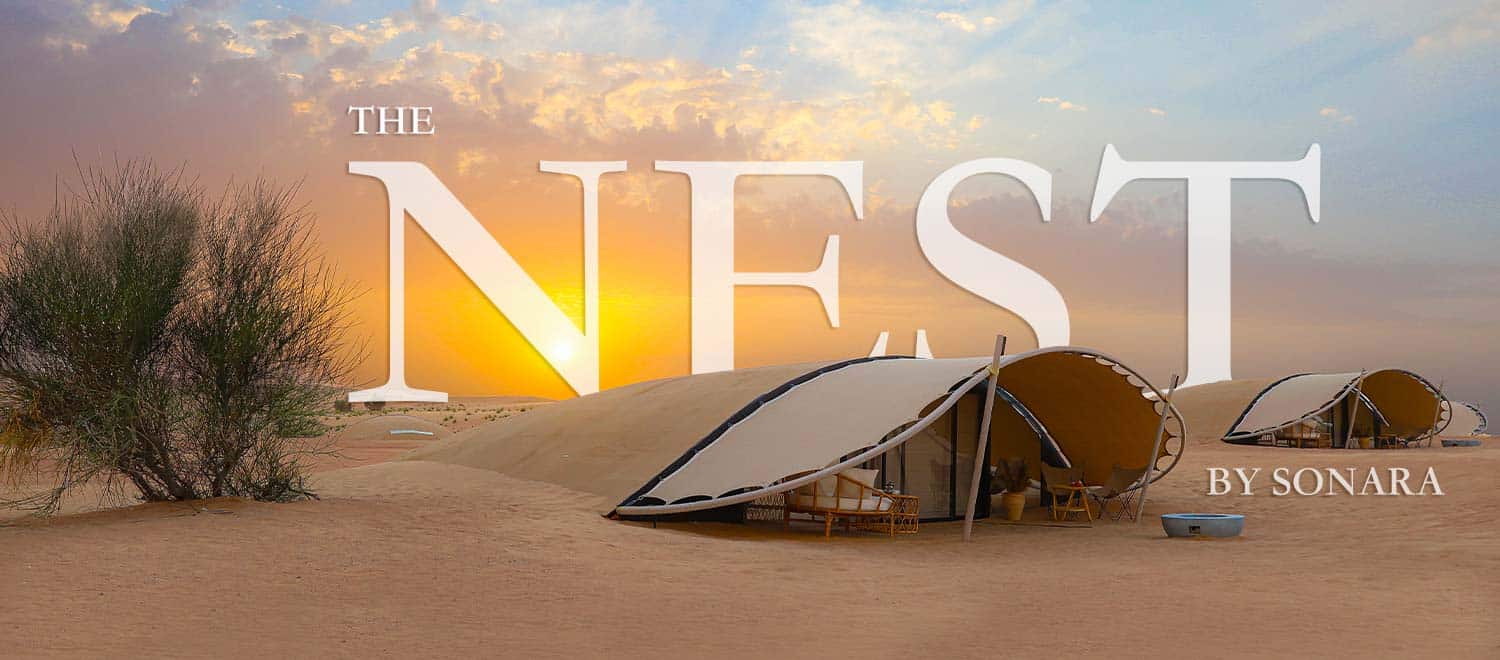 Tranquility & Nature
Desert nesting
First there was camping, then there was glamping; Sonara now introduces Desert NESTING. Nesting offers a peaceful and innovative sleeping concept, designed by award-winning Architect Gianni Ranaulo, for unforgettable nights in the desert.
Simplicity
The 14 Nests are designed by renown architect Gianni Ranaulo. The dune shaped Nests marry organically with the surrounding desert.
Comfort
Each Nest has an ensuite bathroom and private terrace. Equipped with one double bed, an extra bed can also be installed in your Nest to cater to a total of 2 adults and 2 children.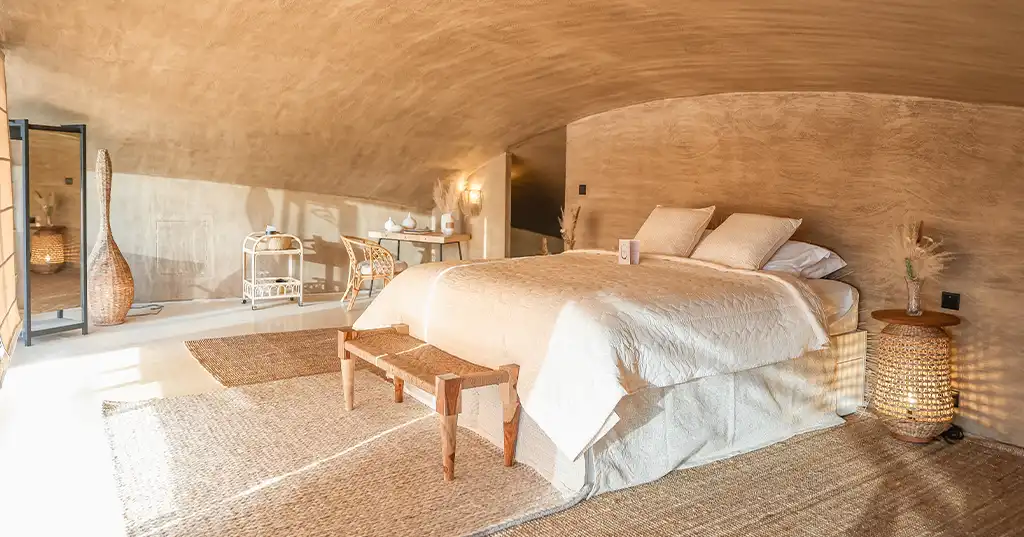 The Culinary Journey
Our resident chef has created a signature Nest lounge menu, served in the evening at the main bar lounge. Breakfast is served as of dawn.
Guests can also choose to dine at Sonara Camp to enjoy an evening with entertainment.
The Sky Safari
Take part in the Sky Safari at The Nest by Sonara. An immersive experience that will develop your knowledge of astronomy whilst connecting to the history and heritage of the Arab World.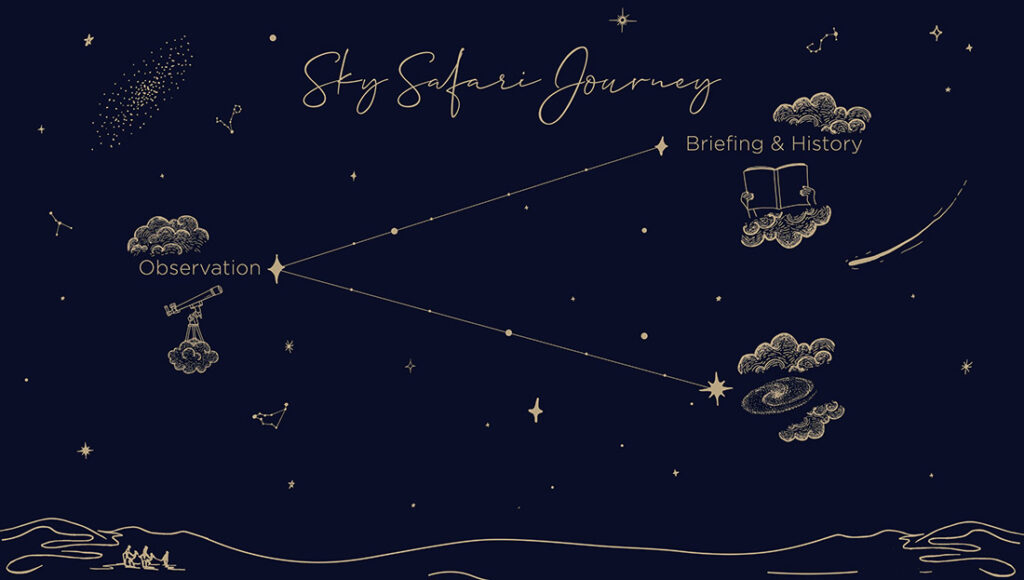 Briefing & History
Location: At The Nest
Understand why astronomy is so important in the Middle East and learn about the most prominent Arab Astrologers.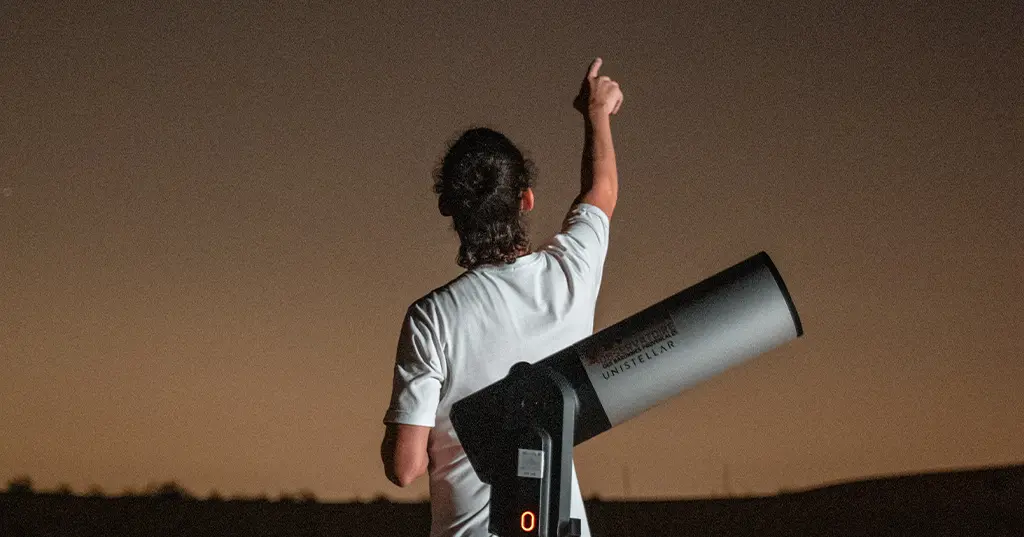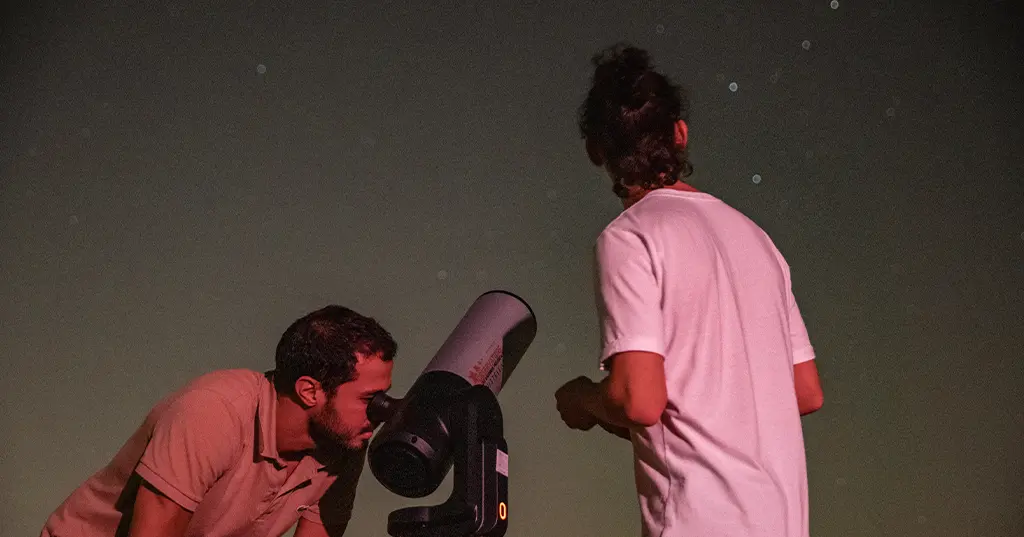 Observation
Location: Starlight spot
Learn about and observe galaxies, stars, nebulas and planets.
Drive yourself to the DDCR gate
The gate is located off the Al Margham exit, Al Ain Road. Turn
left over the bridge, drive for 5 minutes and the signed
entrance to the DDCR is located on the right.
You will be met by our team at your pre-reserved time.
Private chauffeur service from the city to the gate of the desert
Choose our private chauffeur service to pick you up from your home or Hotel to take you to the gate at an additional cost.
The driver will be available all evening and will drive you back home or Hotel.
Shuttling service
A soft desert dune drive by Landcruiser (10 minutes, complimentary)
For More Adventure
Choose exciting experiences to add more magic to your journey: Dune Bashing, Dune Buggy, Horse Riding, Nature walk, Camel Ride, Hot Air Balloon (refer to the prices in the booking form)